Carnival42
February 23, 2014
Bit of an archive post but we thought you might like it. 42BELOW Vodka asked us to get involved in branding one of their pop-up bars over in NZ. Our idea took the pop-up theme quite literally by using a cardboard theatre as the centerpiece on promo material. In order to achieve the best effect we felt that a real scale model was a must. The plan was to design, fabricate and photograph a range of stage sets and use the images directly on flyers and posters.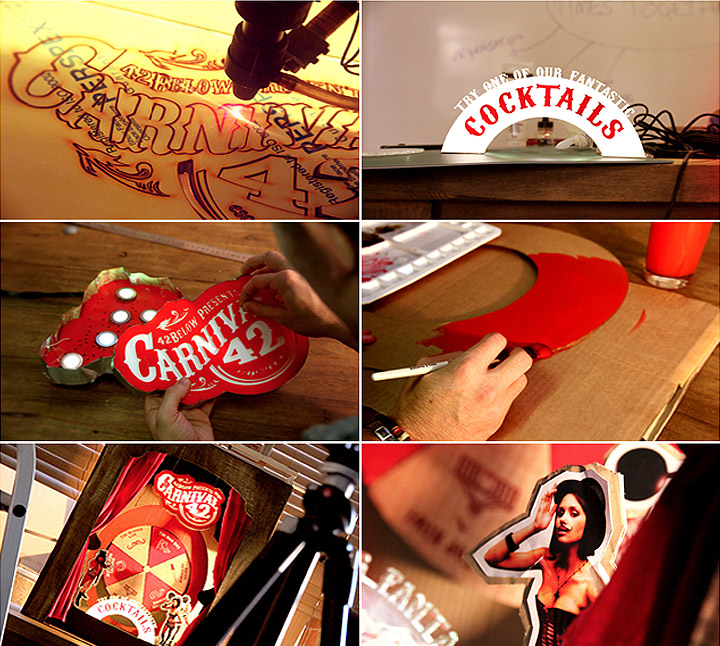 CONSTRUCTION
We began at the drawing board, sketching possible layouts for the print pieces. Once we were happy with the designs we teamed up with local model makers to bring our vision to life. The aim was for a singular stage that could be repurposed and photographed for each piece of print material. After many hours of intense chin rubbing a plan fell into place... and it involved lasers!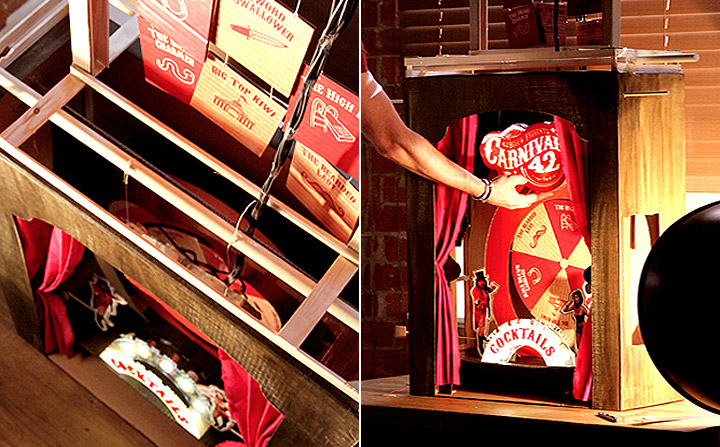 PHOTOGRAPHY
Once the model was polished off it moved to the studio. A few hours with the photographer and we emerged with a bunch of great images ready for retouching. After only a few tweaks the visuals were good to go. Sometimes a little hard work at the beginning pays off in the long run!