The Challenge
So what exactly is 42BELOW you might ask? You're not the only one; although a respected Vodka brand they're not well known globally. Our challenge was to increase brand awareness with a target audience who don't respond well to traditional advertising. We needed to rethink traditional marketing approaches and allow the brand to connect with consumers online in memorable ways, ultimately resulting in greater brand advocacy.
Our Solution
Alongside overhauling the brand's communication strategy we also redesigned and rebuilt 42BELOW.com from the ground up, creating a socially driven platform to support this new comms' strategy. Ensuring that the user has the most consistent experience possible, we combined both responsive and adaptive web design strategies to deliver a site that looks great whenever and wherever it's accessed.
We developed the website on a Kentico CMS platform, with both the .NET and HTML5 teams working closely with the internal team at Bacardi from concept to final execution.
Services
Digital & social strategy
Copywriting
HTML5 web development
Responsive web
Card based UX / UI
.NET / C# / SQL Server
Kentico CMS
SOAP Web services
JQuery JavaScript framework
Tablet & mobile optimised
Results
Site traffic increased by 230% YOY MBM
Social noise for the brand increased by 250%
Average session time on site up from 1:30 to 4:53 (over 300%)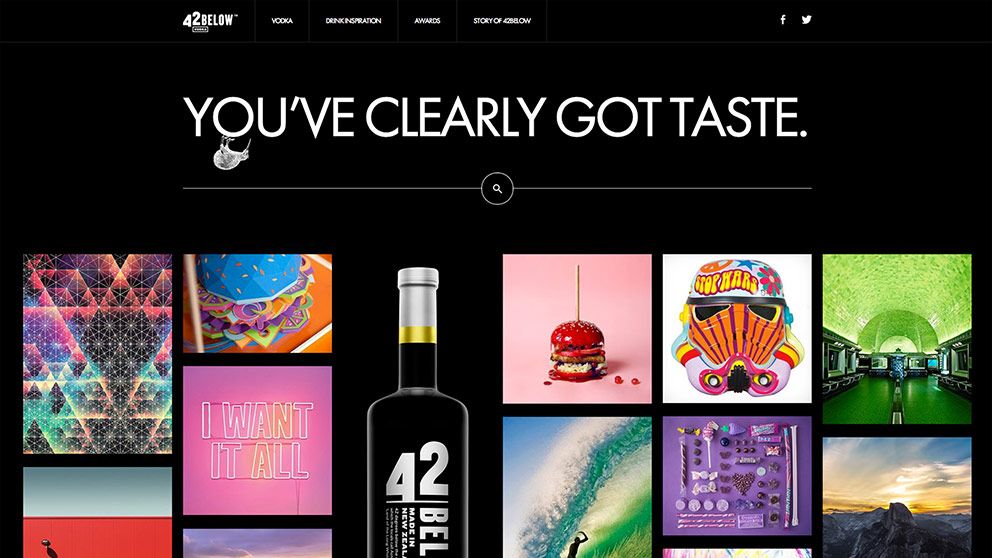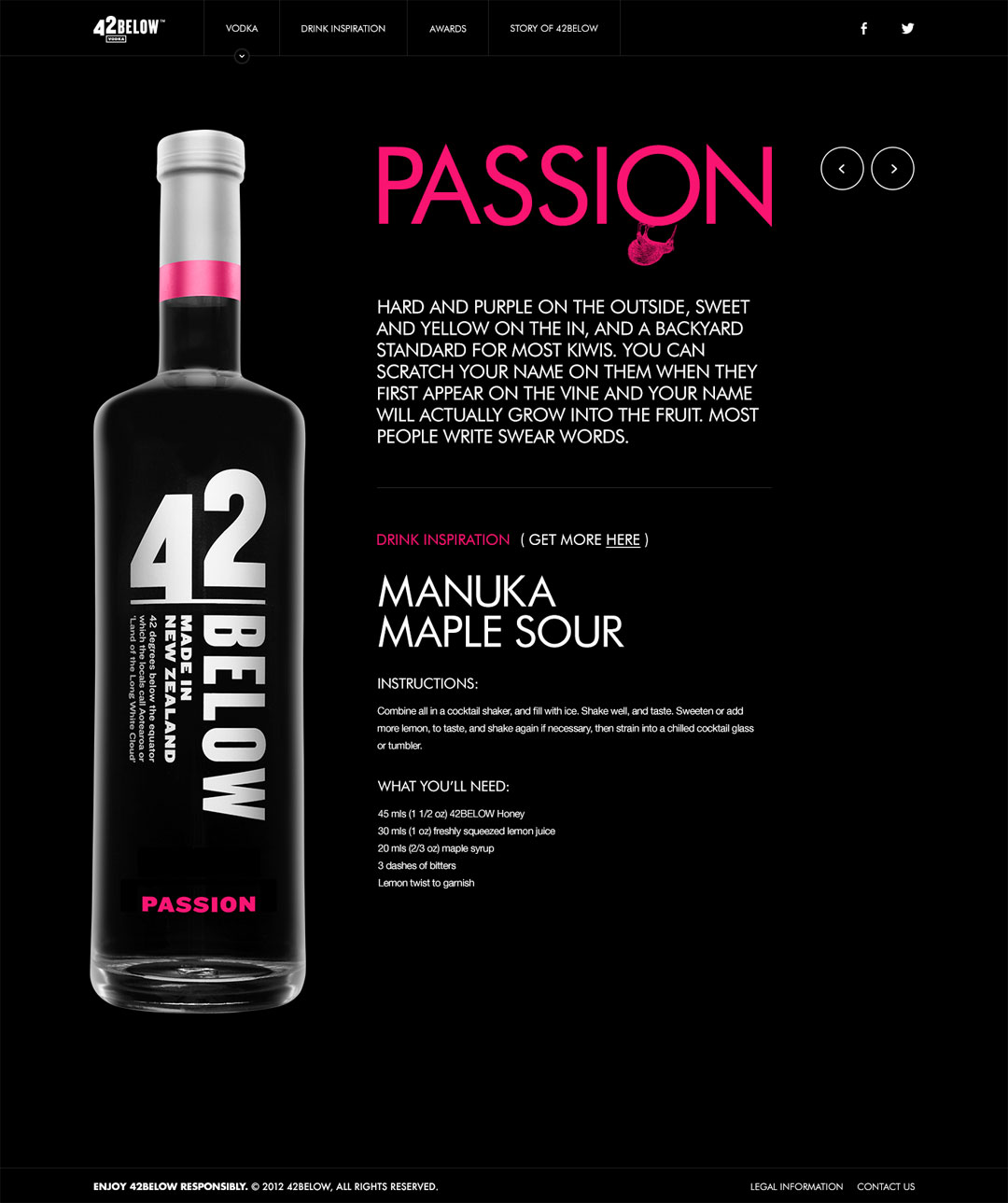 Once it came to the build we already knew the best way to elevate the designs was to build something that could be both functional and creatively interactive. We built the front end using HTML5 and JavaScript, introducing responsive layout logic to ensure the design was maintained independent of the viewing device. Add in some nice transitions and interactive flourishes and the build really brings the creative vision to life.